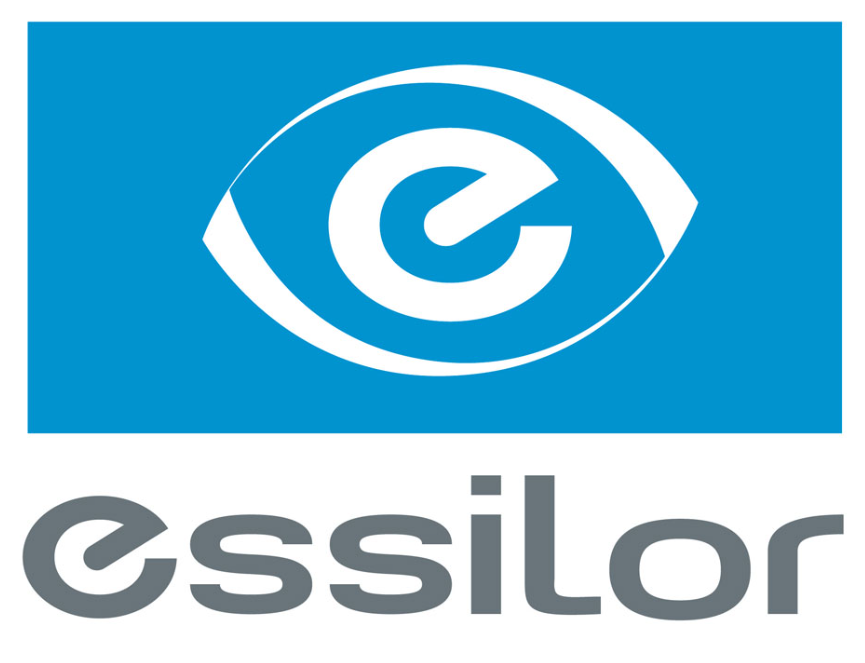 X
Quick Question:
Do you have 2 to 3 years experience in Demand Planning/forecasting functions?
X
Quick Question:
Within the last 5 years, what role did the following play in your job:
Extensive proficiency in statistics and data management.
X
Quick Question:
Within the last 5 years, what role did the following play in your job:
Strong proficiency to communicate effectively and proactively in verbal and written form to internal/external customers, all management levels, team members and co-workers.
Demand Planner
TX - Dallas
---
---
Opportunity Snapshot

Top reasons to consider aligning your career with Essilor of America.
X
Enjoy Competitive Pay and Benefits, Wide Exposure, Professional Growth Opportunities and More at a Company Driven by Strong Values
If you combine solid demand planning and forecasting experience with strong communication skills and the ability to work effectively with a multitude of internal and external levels and titles, the role of Demand Planner offers you some compelling opportunities. You will:
Enjoy wide exposure and visibility as you work with a variety of internal and external stakeholders including management, customers, other demand planners, inventory planners, suppliers and others across our Global Supply Chain team.
Make a strong impact as you manage broad responsibilities, including developing a monthly forecast for your assigned customers and products to drive production and DC-level shipments.
Enjoy strong training from the demand planner who had the role to get you started, and the autonomy to own your assignment. You'll also cross-train on other assignments, which are rotated regularly, to ensure the team is challenged and knowledgeable.
Be part of a unique, values-oriented culture. We pride ourselves on providing opportunities to proven performers to take on new responsibilities and/or pursue advancement opportunities here in Dallas and around the globe. In fact, this role is open due to promotion.
Enjoy the stability and resources of a growing global organization -- our recent merger with Luxottica has made us the world's largest player in the eyewear industry.
Join an organization driven by a threefold mission: Improving lives by improving sight, innovating for better vision, and reaching the 2.7 billion underserved.
Improving Lives By Improving Sight
. Essilor of America, Inc. is the leading manufacturer of eyeglass lenses in the United States, employs more than 10,000 people and operates the largest and most comprehensive optical laboratory network in the U.S. Essilor of America, Inc. is a subsidiary of Paris-based Essilor International. Essilor manufactures optical lenses under the Varilux®, Crizal®, Transitions®, and other brands, and our products are worn by one billion people daily. Essilor has been on Forbes' list of the World's 100 Most Innovative Companies every year since 2010, and we ranked #62 out of 700 corporations awarded the title "Diversity Leader 2020" by the Financial Times.
| | | |
| --- | --- | --- |
| | | Leverage Your Demand Planning & Forecasting Skills to Make an Impact at a Global Industry Leader |
---
The Requirements

Find out what you'll need to own and thrive in this role.
X
To meet the basic qualification for this role, you will have legal authorization to work permanently in the United States for any employer without requiring a visa transfer or visa sponsorship. In addition, to be a good fit for the Demand Planner opportunity, you will have:
Bachelor's degree in Supply Chain, Statistics, Business, Finance, or a related technical discipline
2 to 3 years' experience in demand planning and/or forecasting functions

Quick question for you - click here

Strong analytical skills with extensive knowledge in statistics and data management

Quick question for you - click here

Outstanding verbal and written communication skills with proven ability to communicate effectively and proactively with internal and external customers, all management levels, team members and co-workers

Quick question for you - click here

Strong computer skills including:

Extensive experience and advanced skill in Excel required
ERP knowledge (SAP, Oracle or similar)
SQL preferred

Strong influencing and leadership skills
Demonstrated sound judgment and decision-making skills in a complex environment
Flexibility in work assignments to accommodate group and individual goals
Ability to work with all members of working groups, skill levels and expertise
Strong organizational skills with the ability to multi-task, prioritize work and perform under pressure in a fast-paced, dynamic environment
Customer-facing experience is a strong plus
Optical experience is an advantage but not required
Currently, we are working remotely. We anticipate a return to work plan in the near future that will include some flexibility. At the same time, you will be expected to flex your schedule to meet demands, including occasional evening calls overseas. Training will be a mix of onsite and remote.
---
The Role

If you meet the minimum qualifications, feel free to apply at any time. If you'd like some additional details about the role, please read below.
X
Reporting to the Demand Planning Manager, you will be assigned a group of customers for whom you'll develop a monthly forecast to drive plants' production and thereby, service. You'll join a team including three other demand planners and be assigned to a client group and products (e.g. retail accounts, wholesale, affiliates, or Essilor Laboratories of America) each with its own scope and unique pulls. You'll take full ownership of your assignment but cross-train on other assignments as well, for coverage and future rotation.
Your specific tasks will include:
Delivering monthly forecast for your customer scope, at product level per month on a 24-month horizon. To achieve this goal, you will need to create and maintain close relationships with your customers and develop collaborative processes, including but not limited to, coordinating collaborative forecasting meetings with key customers.
Executing forecast in the forecasting tool -- choosing the right horizon and optimal statistical computation based on products and customers.
Understanding the market, analyzing sales trends and sales vs forecast, and understanding the market; identifying anomalies and challenging/adjusting statistical forecast.
Analyzing abnormal orders; understanding root cause with the customer and working with DC Planning to define best delivery dates; making relevant decisions on orders time phasing.
Consolidating and analyzing specific products' scope for all customers.
The distribution keys for your scope of products for each distribution center (2)
Integrating new products and cannibalization effect in the forecast. Following up closely on actuals when products are launched.
Communicating properly any trend adjustment or change to DC Planning team so they adjust the inventory level accordingly.
Analyzing macro-level trends on your scope (customer dimension and product dimension) and presenting/explaining growth rates to management.
Monitoring essential KPI's and developing/executing corrective actions when outside established boundary.
Engaging in continuous improvements and helping to identify and promote best practices.
This description is intended to give you a general overview of the position and is not an exhaustive listing of duties and responsibilities.
---
Why Join Us

More great reasons to join our team.
X
Autonomy and support
We're looking for a strong planning professional who can make an impact in short order. If you're that person, you'll enjoy a good deal of autonomy to execute your role, while also enjoying strong support when you need it from an outstanding team of demand planners and an experienced manager.

Make a name for yourself
Because this is an impact role with wide exposure, you'll have the opportunity to make a name for yourself and continue to evolve your career. For example, you'll have the opportunity to present directly to management and the Global Supply Chain team.

Great environment
You will join a team that includes dedicated, sharp and mutually supportive professionals. Our culture is entrepreneurial and fresh, backed by 170 years of success. You'll also be part of a diverse, global talent organization. You'll find many people who have built long careers at Essilor. History shows, that when people join us they tend to stay.

Truly living our values
At Essilor, we believe everyone deserves to see life and all its detail with the best vision possible. That's why, in addition to designing, manufacturing and distributing quality vision care solutions worldwide, we invest in raising awareness of the importance of good vision, support eyecare professionals, invent new technologies and products, and support philanthropic initiatives. We also are committed to robust standards for environmental sustainability. These are just a couple of reasons we were one of the 52 companies named to Fortune magazine's 2019 Change the World list.

Excellent compensation
In addition to a competitive salary and bonus potential, we offer an exceptional mix of first-rate benefits, including medical, dental and vision plans; a 401(k) plan with company match; tuition reimbursement; comprehensive training through Essilor University; lens and frame benefits for you and your family; an employee stock purchase plan with company match; and more.

Video: As part of the #DifferenceMakers campaign, Essilor chose four eyecare professionals and three Essilor employees to participate in a mission trip to Southeast Asia in March 2019.
---
Road to Success

Explore the characteristics that will enable you to stand out.
X
We understand that there will be a learning curve, and you'll have support, but we'll also look to you to be proactive about getting up to speed as quickly as possible. The pace here is fast and change happens frequently. Those who excel at Essilor truly enjoy the dynamic environment and remain agile and able to pivot where required.
To execute your responsibilities effectively and efficiently, you must also focus your attention on other support areas, including:
Communication and relationship building
Presentations
Evolving your skills through learning and execution
Identifying opportunities for improvements and sharing your strong ideas
In addition, in order to be an outstanding Demand Planner, you will:
Maintain a proactive approach, numbers-oriented mindset and accuracy
Ask questions and be willing to fail and ask for help to promote your development
Consistently deliver results meeting and exceeding targets and KPIs (forecast accuracy within a tolerance, for example)
Pay keen attention to detail while grasping the bigger picture and how the details fit in
Flex with demands
Bring strong emotional intelligence
If this sounds like the right mix of challenge and opportunity, and you meet the minimum qualifications, we look forward to hearing from you.
Essilor of America, Inc. is an equal opportunity employer. Qualified applicants will receive consideration for employment without regard to race, color, religion, sex, national origin, sexual orientation, gender identity, disability or protected veteran status.

If you are a qualified individual with a disability or a disabled veteran, you have the right to request an accommodation if you are unable or limited in your ability to use or access our career center as a result of your disability. To request an accommodation, contact the Human Resources Department at carolyn.currie@essilorusa.com.